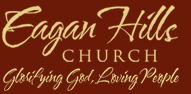 Infrasupport is the unofficial IT Department for Eagan Hills Church. The church currently operates a RHEV virtualization environment, with a guest Windows 2008 R2 file and print server, Microsoft Exchange server, and a few Windows 7 virtual workstations for BYOD staff members who usually work from home.  As with many organizations, most staff members also now choose to use their smartphones to access email, calendars, and contacts.
Starting in 2004, Infrasupport and Eagan Hills Church were pioneers connecting US military family members in Minnesota with loved ones serving overseas in war zones.
Watch this space for a detailed case history about the IT infrastructure evolution at Eagan Hills Church, from a startup with a couple of donated PCs in 1994, to today with a virtualized server environment, dozens of staff members, and hundreds in the congregation who communicate with the church via the web, email, and voice.
Contact us for a tour of the church and state of the art IT facilities built with volunteer labor and a budget that strongly encourages prayer and creativity.